Alicia Bassuk is an executive coach and performance consultant to leaders and their teams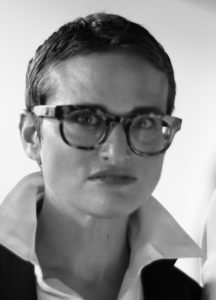 internationally. Bassuk provides clients guidance in maximizing individual effectiveness, optimizing team cohesion, and shifting cultures. Her clients have nicknamed her a business shrink, muse, Yoda, Chief Inspiration Officer, and drill sergeant. Clients include presidential appointees, professional athletes and coaches, Barclays, McKinsey & Company, Christie's, Google, United Nations, NAACP Legal Defense Fund, and the MIT Media Lab.
Bassuk is a contributor to the Harvard Business Review blog, Oprah Magazine, HuffPost blog, CNN.com, and has co-authored articles with such leadership gurus as Marshall Goldsmith including Finding Meaning in the Workplace in the journal 'Leadership Excellence'. She gives talks, moderates panels and mentors at venues such as Soho House, Booth Business School and 1871. Bassuk is certified in mediation through Northwestern University School of Law.
Prior to her extensive work in performance development, Bassuk worked with top tier clients as an independent strategy consultant designing and executing innovative projects used to shift teams into more nimble business practices. Bassuk holds an MBA in Finance and Marketing from University of Chicago Booth Business School where she was a Chicago Business Fellow and Research Fellow at the Center for the Study of Urban Inequality. She also holds a B.A. in Political Science from Wesleyan University where she led the Latino student group and played lacrosse.
Bassuk speaks Spanish and has lived in her native Buenos Aires, Tel Aviv, Boulder and Honolulu. She sits on various advisory committees including Boston based MINDS Foundation, is the President of the University of Chicago Latino Alumni Board, and is a founding member of Chicago Ideas Week and TEDxMidwest. In her spare time she enjoys mentoring up and coming Latino, African American, and Asian American professionals.